Please partner with us by making a donation
It is because of your support that this ministry has reached many people in need with the Gospel of Jesus Christ and continues to reach out and change lives.
Ball Music Ministries nor any affiliates will profit from donations. 100% of donations will go toward ministry funding.
Thank you and God bless - Rev. Mike Ball
---
Our mission is to spread the Gospel message through the preaching and teaching of the Word of God, through our testimonies and through Christian music. We are a non-denominational outreach ministry under the umbrella of the "
Household of Faith Church
" Pastor's Rich and Colleen Pfeffer. Located in St. Paul Park, Minnesota. We work in conjunction with various Christian ministries throughout the Twin Cities metro area to lead people to Christ and we will go anywhere  we are called to serve the Lord, to save the lost, and to stir up and edify all believers everywhere.
    We specialize in recovery and Christian counseling. Reverend Mike Ball is the director of the Christian Twelve Step recovery program at the "Household of Faith Church" and has been for the past eight years. We have seen many people overcome drug and alcohol addictions, as well as personal problems, to move on and live the lives God has created them to live. Lives free from bondage and oppression.
   
---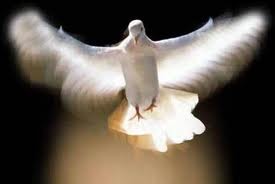 "The Spirit of the Lord GOD is upon Me,
      Because the LORD has anointed Me
      To preach good tidings to the poor;
      He has sent Me to heal the brokenhearted,
      To proclaim liberty to the captives,
      And the opening of the prison to those who are bound;
      To proclaim the acceptable year of the LORD,
      And the day of vengeance of our God;
      To comfort all who mourn,
      To console those who mourn in Zion,
      To give them beauty for ashes,
      The oil of joy for mourning,
      The garment of praise for the spirit of heaviness;
      That they may be called trees of righteousness,
      The planting of the LORD, that He may be glorified.
Isaiah 61:1-3  
---